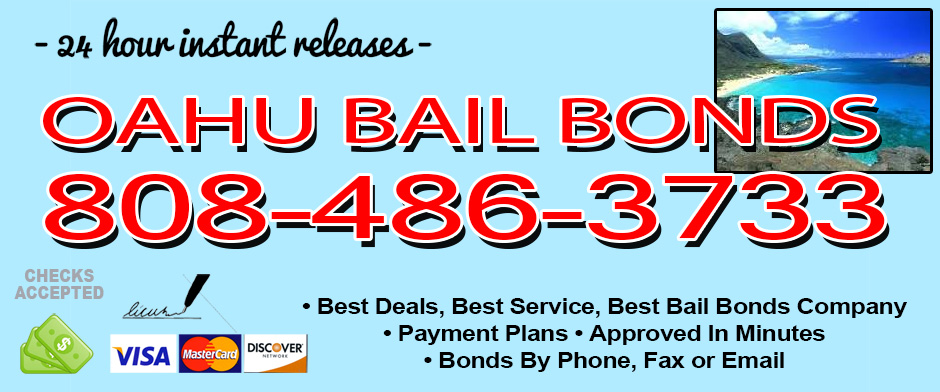 24 Hour Best Deal Bail Bonds 
Oahu
777 Punchbowl Street
Honolulu HI 96813
---
---
24Hour Best Deal Bail Bonds posts bail at the following locations:
Oahu Community Correctional Center (OCCC)
2199 Kamehameha Highway (map)
Honolulu, HI 96819
Phone: (808) 832-1777
Visitation Hotline: (808) 832-1623
Fax: (808) 832-1412
We post bail bonds for people in custody at Oahu Community Correctional Center. This facility only allows posting of bail bonds for jail release Monday to Friday 8:00 am to 4:30 pm. But you can call us 24/7, 365 days a year! (source: OCCC website)
Honolulu Police Department
Bail Bonds can be posted at the Honolulu Police department 24 hours a day and seven days a week. We can also service bail bonds at police substations such as Wahiawa, Pearl City, Kaneohe, Kailua, Kahuku, Kalihi, Kapolei, Waianae, and the central Honolulu Station House. Call us 24/7 for jail release from the Honolulu Police Dept.