Call 24/7 for Hawaii Bail Bonds
Open 365 days a year including all holidays. Call us now for help with jail release and bail bonds.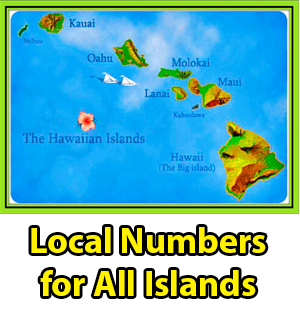 Maui
 Location: https://g.page/24hr-best-deal-bail-bonds?gm
Oahu
Hawaii (Big Island)
Kauai
Molokai
Lanai
Best Rates Allowed By Law
At 24hr Best Deal Bail Bonds, we have the agents, efficient service and the volume to offer the best rates allowed by law. (Bail Rates are mandated by the State of Hawai'i.) Locally owned and operated, we are here to help you with fast, friendly and courteous service where we make sure your privacy and security are always our top concerns. Finally there is a bail company on Hawaii you can trust to get the job done!
Bail can be complicated and confusing but our agents are here to help! 24/7 365, call us anytime! We can walk you through the bail process for county jails or cell blocks on all the islands of Hawai'i. Let 24hr Best Deal Bail Bonds help you get the process completed inexpensively, efficiently and privately!