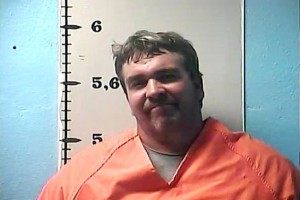 Drinking doesn't seem to agree with some people. Take for example Michael May. Lincoln County constable, Delbert Mitchell, had stopped at the Pilot Baptist Cemetery in Stanford when he stumbled upon May, apparently in the process of bringing his father "above ground". His intentions, as he told Mitchell, were to help his father get to heaven.
When the constable confronted Michael, he apparently began belting out Bible quotes. "He started hollering out verses at me," Delbert said. "He told me he was trying to dig his dad up, so his dad could go to heaven."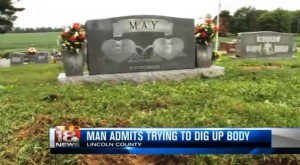 Michael was charged with violating a grave, possession of marijuana, and public intoxication. He was booked into Lincoln County Regional Jail.